Kia Ora, Nau Mai Haere Mai
Tracy, Linda and the team are locals, travelling the Whanganui River Road daily, delivering the Rural Mail. Passionate about the river valley and surrounding area, we like to create connections between people and places, our focus is on ensuring we can deliver the very best experience.
Our small team and local knowledge mean that we can deliver an experience that is unique each day for each person. We have strong iwi connections and links within our communities, our focus is on strong manaakitanga (hospitality) so you take a bit of our heart with you on your journey.
Going the extra mile (or two) has helped us develop a range of special itineraries (in partnership with other local providers), so you go home full of great memories.
Our commitment goes beyond delivering what's on the itinerary. We actively promote and live by the tenets of the TIA Commitment to Sustainable Tourism, are official business partners of the Mountains to Sea - Nga Ara Tūhono and support the initiatives of Visit Ruapehu and Discover Whanganui to develop economically, environmentally and culturally sustainable visitor practices.
So, what are you waiting for? Come and join us on a trip to somewhere special.
Our Partners on the Journeys
Working with local partners along the river ensures you have a truly engaging experience.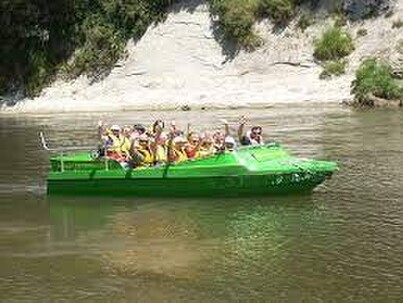 Whanganui Scenic Jetboats
See the lower reaches of the river from the waterline. Discover what makes this so special.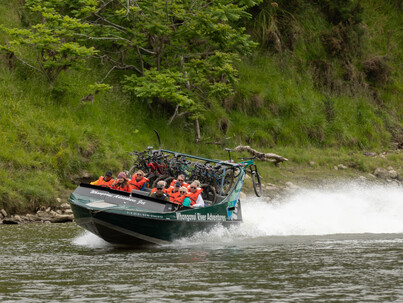 Whanganui River Adventures
Our preferred partner to take you to the Bridge to Nowhere and into the heart of the river